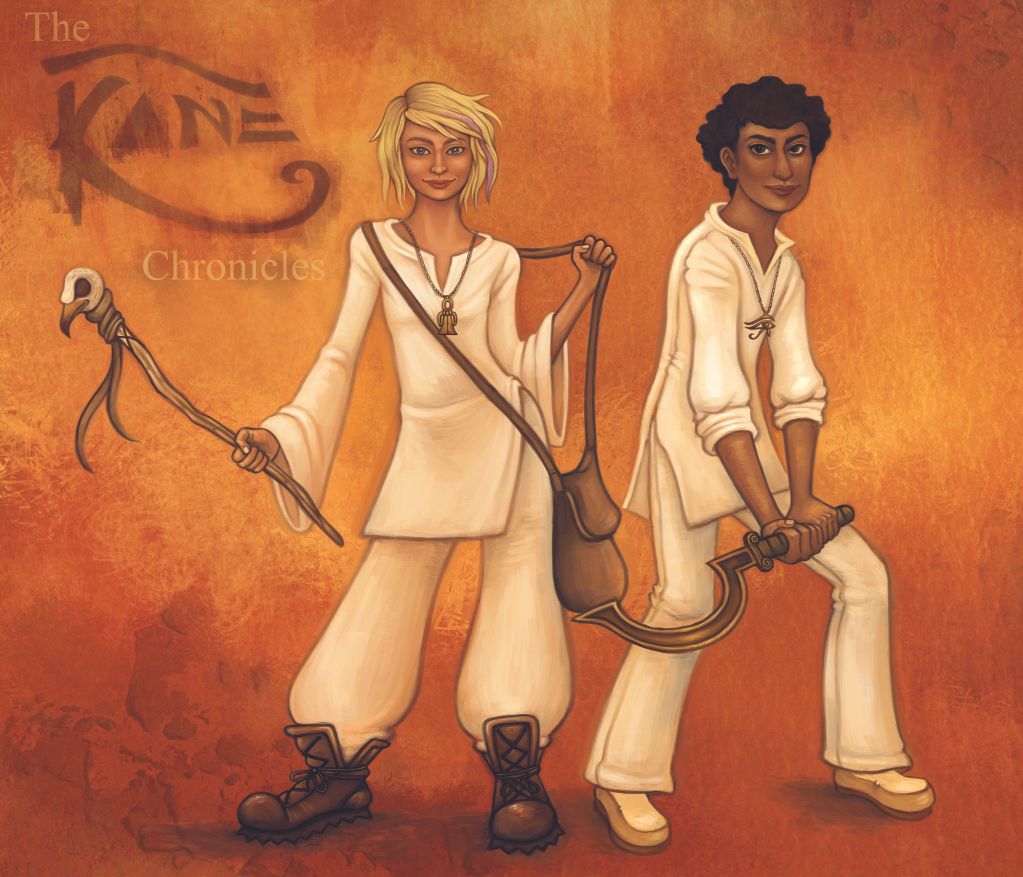 This is some fan art I did for fun of how I imagined Sadie and Carter to look from Rick Riordan's book series, "The Kane Chronicles"

I'm way too old to be reading these books, I know. However, there's something truly endearing about them. I think it's some kind of nostalgia because I was so interested in Mythology when I was younger.

Disclaimer: I in no way own or claim to be involved with The Kane chronicles or Disney's Hyperion books. The Kane Chronicles belong to Rick Riordan and Hyperion.